Okay guys! We've had a pretty solid kickoff and made a fair bit of progress considering we only started a few weeks ago. Take a look at the current state of things.
Turfs and suits: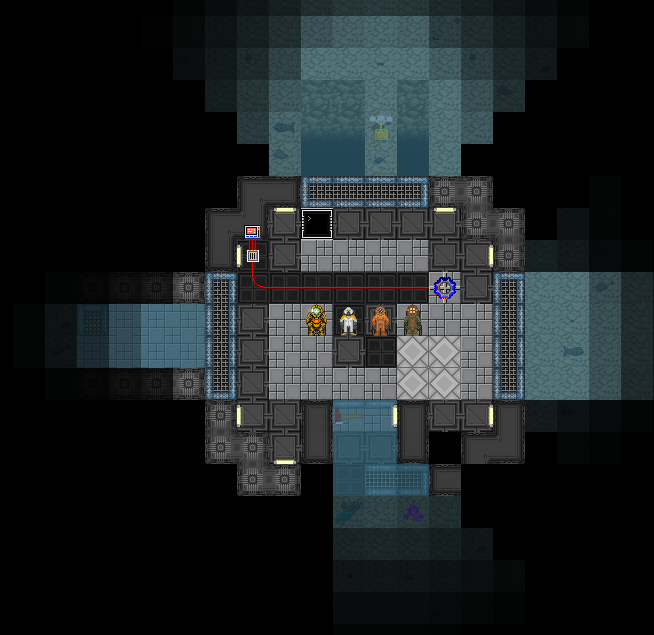 Trams: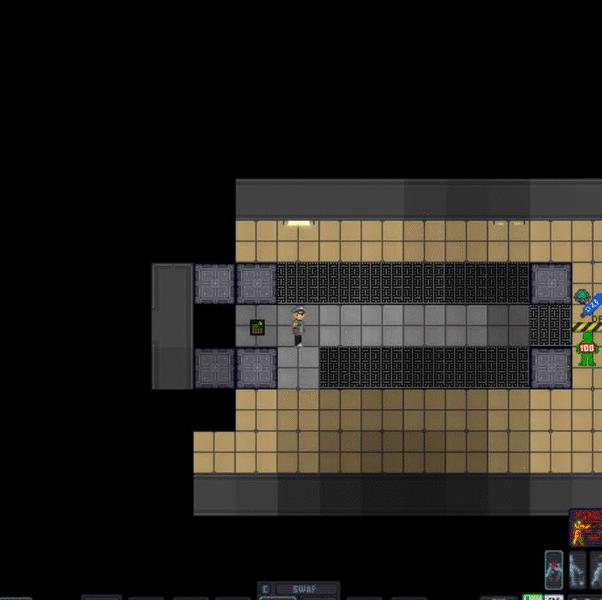 In no particular order:
Oceans flood neighboring turfs with water, and you'll freeze, drown and be crushed by pressure if you go outside unshielded.
LINDA has been partially ported and merged with XGM. It's still broken as shit and nonfunctional though, but eventually it will be used to move water around the same pipe systems as air.
A random map generator to produce the main Z-level's natural terrain has been written as a placeholder, but not finalized yet.
WrongEnd and Vivalas have been plugging away at the map - most of the civil dome and a large portion of the government dome are blocked out.
Skowron and Nienaus have been hard at work on icons!
Skowron has produced the fantastic turfs and rigsuit in the header image...
While Nienhaus has done three great suits and a ridiculous number of necklaces for an upcoming accessory feature.
rrrrr has done some really goddamn adorable fish and eel sprites. They're super cute. They also did a wetsuit and a janitor uniform, starting to flesh out our rewritten job list.
block1 has contributed some seaweed icons!
Vivalas has been working on updating the tram code from Paradise/Urist to use as a connecting mechanism between the three primary domes.
Lots of lore discussion and gameplay focusing has gone on in #yonaguni. I really should update the GDD with the new design information.
Finalsong organised a petty officer uniform!
We've also had two kind folks drop a total of $30 USD on the project, which will go towards paying Skowron for the domain this forum sits on, and part of the remainder towards paying the wonderful
Ragnie
for our server logo. The rest will be sat on until server rental bills are a thing to consider.
As always, discussion and contributions are appreciated either here, on the Github, or on the IRC channel. We're making good progress towards the goal of
having the server playable by August
, but more hands would certainly make it quicker. Cheers!